Agriculture + Bulk Storage Tanks
Squibb Tank Company has the capacity to build cost-effective high-volume storage tanks. Our tanks are available in a wide range of sizes, capacities and arrangements. We manufacture shop welded tanks up to 14' in diameter and over 50' in length. They can be installed in a variety of agriculture, municipal, commercial and industrial applications. We offer carbon steel construction with the convenient choices of tough coatings or linings, depending on the project and the liquid to be stored. Our storage tanks are utilized for general storage applications (low pressure or atmospheric conditions).
With our roots in oilfield tank manufacturing, Squibb Tank Company has leveraged our experience to serve other industries. We are consistently selected as a carbon steel tank manufacturer of choice for numerous storage tank applications:
Agricultural Fertilizer Storage
Asphalt Industry Tanks
Bio-Diesel Storage
Blend Tanks
Chemical Additives Storage
Feed Stock Tanks
Fire Water Storage
Flush Tanks
Rock Dust Silo
Sand & Gravel Silo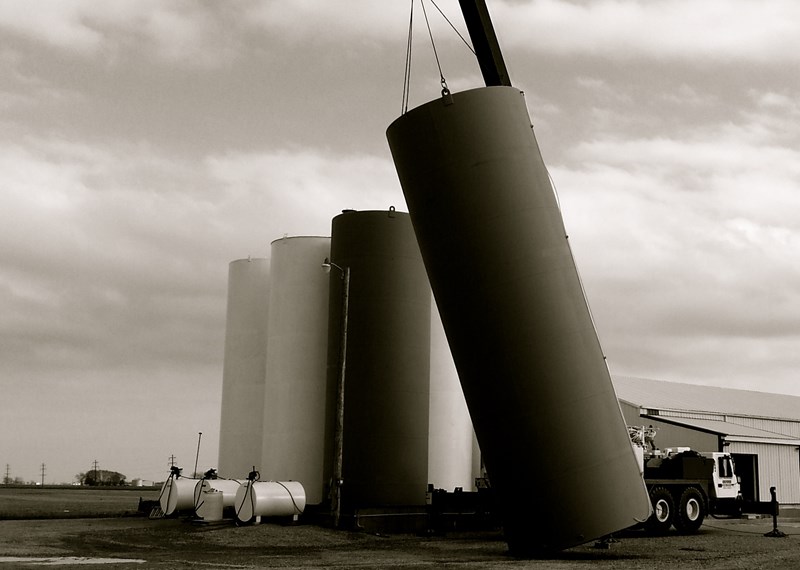 Squibb Tank Company offers custom carbon steel storage tanks designed in a variety of configurations:
Flat-Bottomed/Cone Roof Storage Vessels
Standard Water Storage Tanks
Bins & Hoppers
Coned Bottom Tank (added to shell bottom/recessed into the shell)
Sloped Bottom Tank
Legged Tank
Other Unique Storage Tank Variations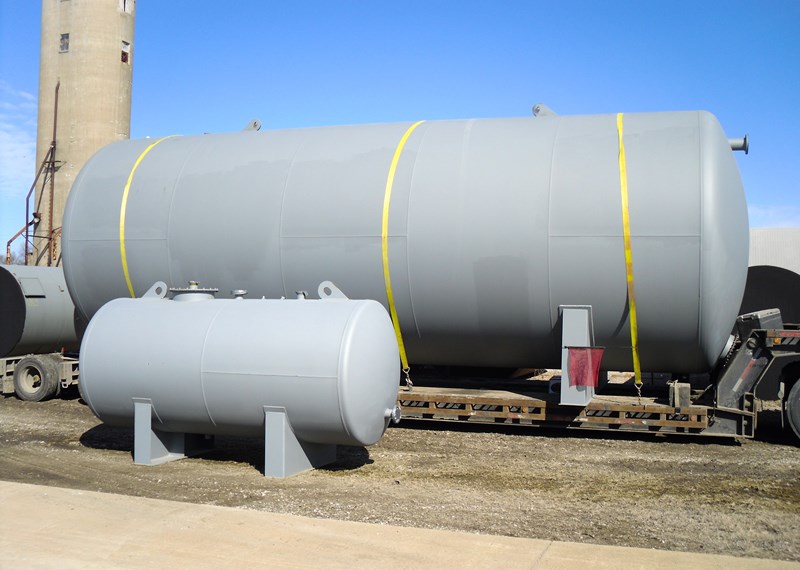 Allow our knowledgable and experienced team to find the tank storage solution that meets your needs.