Oil Field Tanks
The roots of Squibb Tank Company directly intertwine with the oil producers of the Illinois Basin. Since our founding in 1961, we have been the area's leading manufacturer of shop welded steel storage tanks for crude oil. Squibb Tank Company is an experienced shop of fabricators that has remained a prominent tank manufacturer over the years simply because of our commitment to quality tank manufacturing. We deliver superior tank quality to the market space that has consistently withstood the callous demands of an oil lease operation. Our standard oilfield tank construction methods include a slightly coned top (sheds resting water & provides increased roof rigidity), flanged bottom, backing hand-weld on internal seams, & sub-arc weld on all external seams. These sound fabrication practices coupled with quality materials ensure the durability of our tanks.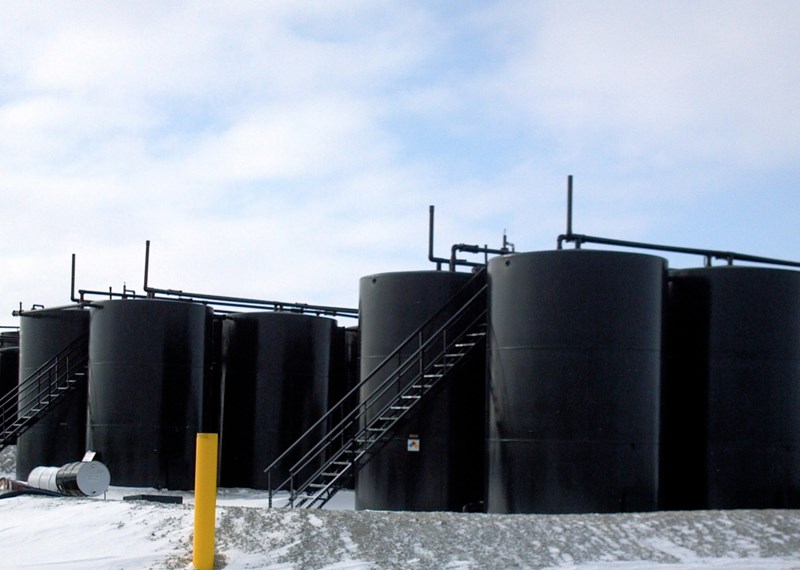 Squibb Tank Company manufactures tanks for bulk storage applications every day. We offer a complete compliment of oilfield tanks including gunbarrels, free water knockouts, and bulk oil storage. We keep various oilfield tanks available for immediate delivery. In stock oilfield tank sizes include 90 BBL, 100 BBL, 115 BBL, 140 BBL, & 210 BBL. Give us a call to check our inventory or to request a quote for any capacity shop built tank (300 BBL, 400 BBL, & 500 BBL+, or even a custom bulk storage project). At Squibb Tank Company, we have the capacity to manufacture tanks up to 14'-0" diameter and 50'-0" overall length. We can fabricate steel storage tanks to meet your specifications (including API-Style & Tri-State style fitting patterns).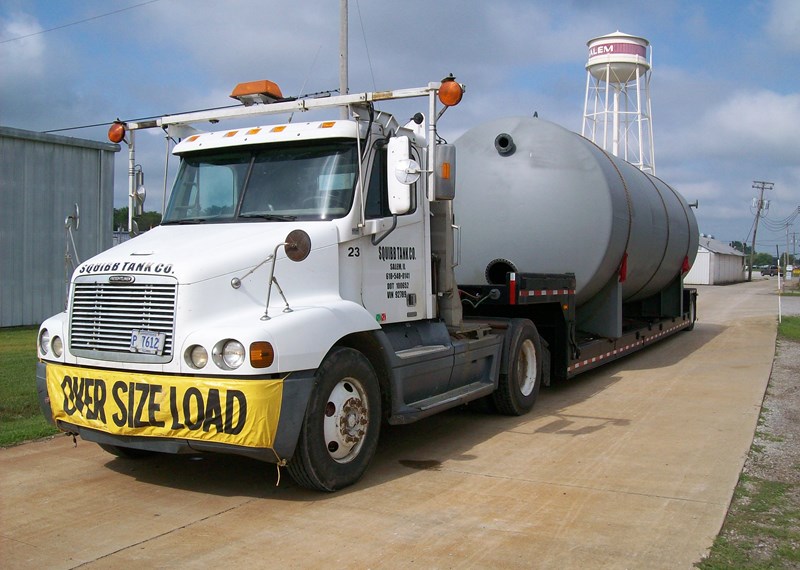 When it is time to invest in oil storage solutions, Squibb Tank Company can build to suit. Our operation offers blasting, coatings, and stairway/walkway to further customize the project to meet your needs. If you need environmentally safe liquid storage, Squibb Tank Company can build the tank you need to get the job done right.
We are the tank company of choice for many producers throughout the Illinois Basin and we are grateful for their repeat business. It is our mission to continue to meet the needs of the oilfield by providing the highest quality tank.
Whether your storage needs include upgrading a battery of tanks, building an entirely new site, or replacing a single tank, trust in Squibb Tank Company's experience in the oilfield to deliver the very best products.