Bulk Storage Tanks
Are you in the market for 10,000 to 30,000 gallons in bulk storage? Squibb Tank Company fabricates a vast range of bulk storage tanks every day. We take pride in getting the job done right – meeting your specs, delivered on time, within budget. Squibb Tank Company has a proven track record when it comes to quality workmanship, value, and product durability. Whether you are looking to expand your fertilizer storage footprint, develop on-site fuel storage, or needing a custom built industrial tank farm, we can build the tanks to meet your request.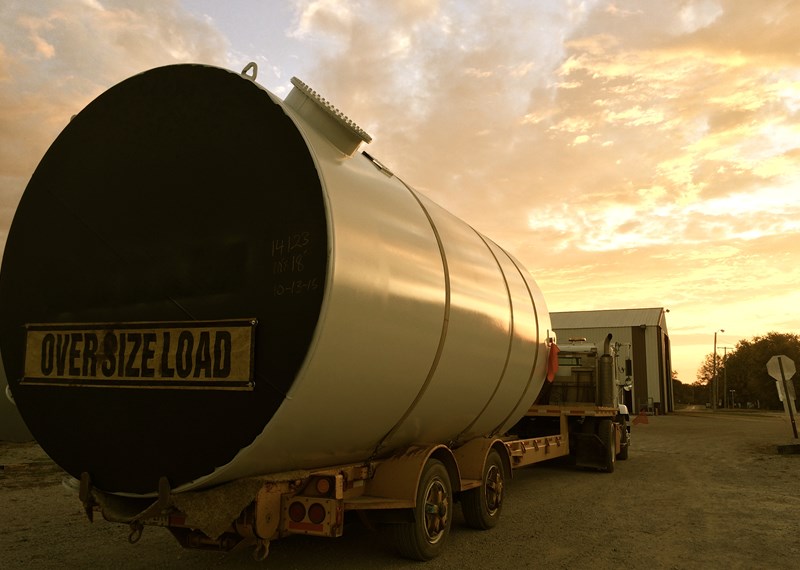 Since our founding in 1961, Squibb Tank Company has become an experienced shop of fabricators that has remained a prominent tank manufacturer over the years because of our commitment to quality tank manufacturing. We consistently deliver superior tank quality to the market space. Simply put, we are the area's best source for bulk storage tanks.
Squibb Tank Company offers a complete compliment of tank configurations: vertical, elliptical, & horizontal in both single & double-wall construction. At Squibb Tank Company, we have the capacity to manufacture tanks up to 14'-0" diameter and 50'-0" overall length (over 50,000 gallons). We are a custom shop and can fabricate steel storage tanks to meet your specifications: i.e. positive drainage, coned bottom, beam legged, skirt-to-grade, mixer bridges, etc. Squibb Tank Company is a certified provider of tanks that meet ANSI / UL 142 (Steel Aboveground Tanks of Flammable & Combustible Liquids), API 650 J, API 12F, NFPA 22, and other non-code vessels.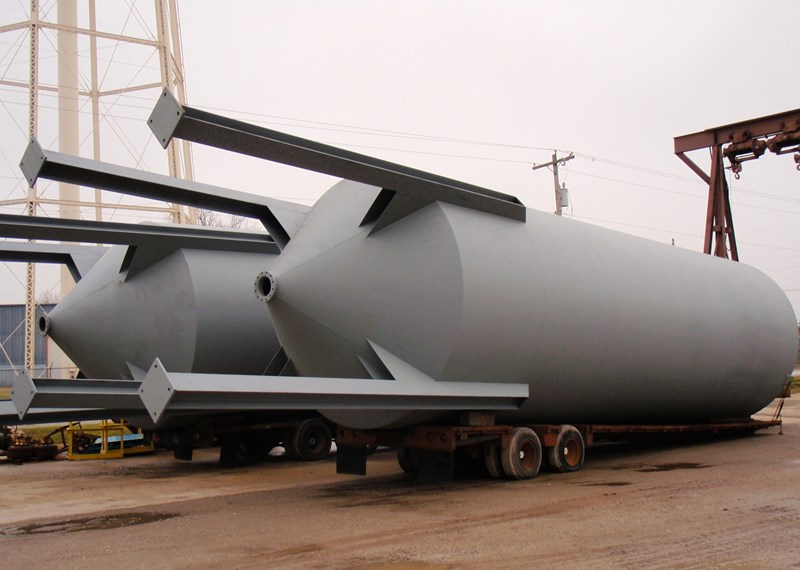 Squibb Tank Company is the tank company of choice for many throughout several of the following industries:
Aboveground Fuel Storage
Agricultural Fertilizer Storage
Asphalt Industry Tanks
Bio-Diesel Storage
Blend Tanks
Chemical Additives Storage
Feed Stock Tanks
Fire Water Storage
Flush Tanks
Oil Storage
Rock Dust Silo
Sand & Gravel Silo
When it is time to invest in bulk storage solutions, Squibb Tank Company can build to suit. Our operation offers blasting, coatings, stairway/walkway, tank crossovers, OSHA compliant ladders & top rails, etc. to further customize the project to meet your needs.
It is our mission to continue to meet the storage needs of our diverse clientele by providing the highest quality tanks. If you need environmentally safe liquid storage, Squibb Tank Company can build the tank you need to get the job done right.
Contact our team today (618-548-0141) and allow us to take a look at your next project. We are a small enough shop to individually care about each customer, but large enough to handle practically any shop built tank request.